If one had purchased shares in Enterprise Group (E: TSX) on or prior to the first stock market trading day in 2018 (as you have/had been told multiple times for months), you would have beaten virtually every global index. The price has more than doubled YTD 2018. Think not? Morningstar agrees. Interesting to note also that YTD, not one of the Global ETF's at Morningstar in the Infrastructure sector has shown any positive return.
How Come? Management
YTD, Enterprise management retired all remaining corporate debt, focused on the fast-growing industrial resource rental equipment market and has $40 million in bank lines for accretive acquisitions. With a share price under C$0.60, which as noted has doubled year to date, growth potential appears stable as the book value recently rose from C$0.85 to C$1.01.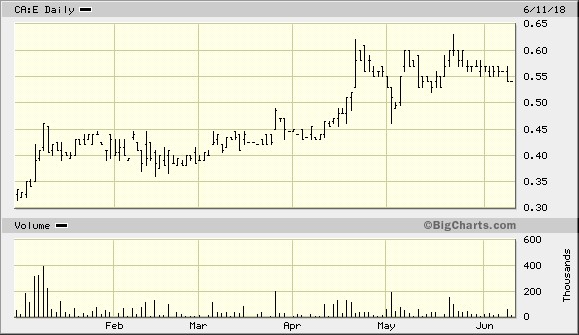 Given the many savvy management moves made year to date, the current Enterprise share price could represent the harbinger to significant future growth.
"As we move through 2018-19, Enterprise's three successful subsidiaries constitute even more of a role in our growth," stated Desmond O'Kell, SVP of Enterprise. "Reviewing potential acquisitions, we have a solid mandate to integrate any additions to our structure to provide an immediate benefit to shareholders. Our acquisition and sale history (below) has been both strategic and extremely profitable. Management looks forward to taking the Enterprise Group to the next level. And beyond."
TC Backhoe was sold in 2016 for approximately C$20 million. The Company was purchased in 2007 for C$12 million and generated $150 million.
Calgary Tunnelling acquired in June 2013 for $12.0 million generated approximately $60 million in profitable revenue to Enterprise. Gross proceeds of the 2018 sales transaction were $20.6 million.
The last four years are the culmination of two cycles. First, it heralds that the Company is ready and capable of exceptional growth as it enters this new phase with a clean balance sheet. Second, it proves that the planning, execution as well as pain and suffering experience since June 2014 has been extremely constructive.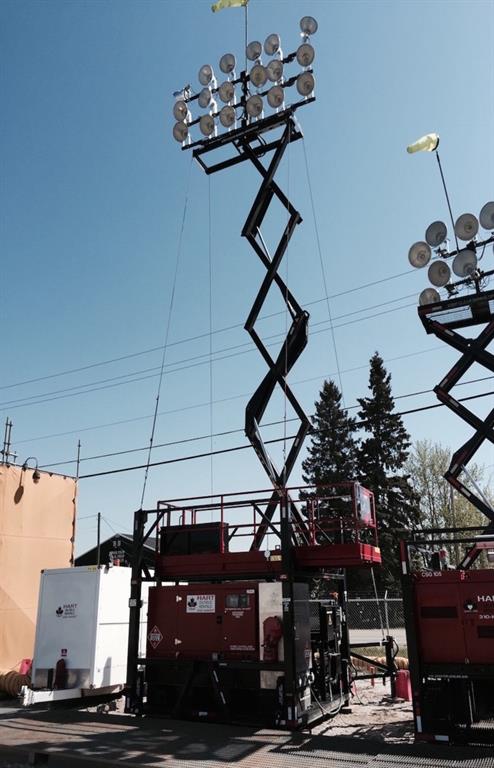 Renting with Hart
If one is building a mining or oil business Hartoil rents customized equipment for project sites, drilling & completions and facilities that require mobile infrastructure.
Hart currently has 6 locations are strategically located throughout west central and northern Alberta and northeastern British Columbia. These 6 locations have allowed Hart to establish six complementary "service circles" that slightly overlap and enable Hart to deliver oilfield site set-up services and equipment rentals efficiently to its customers. Plus, the ability to respond quickly to requests for service or repairs to its equipment.
"Our large competitive advantage is the ability to what we refer to as 'combo technology'," states Joel Bardwell, Senior Manager at Hart. "Whether on a skid or one of our exclusive portable trailers, we can deliver not only the equipment required but customize it to be the most cost-effective. Hart and by extension Enterprise, have developed a reputation as a 'one-stop shop,' which puts the exceptional quality of equipment and service against those looking to save a slight bit of cost."
As commodities rise, there is a commensurate rise in both business and incoming inquiries for services like Hart. Like the other subs, Hart gained props for working with clients in pricing and advice during the downturn. Hence, they are seeing old clients returning and new clients coming on board.
When asked what types of acquisitions he'd like to see, Bardwell stated that they be complementary and further add to Hart et al. 's vast and diverse equipment base.
ArticTherm: Heat without Fire
Flameless heat seems a contradiction, but it has been an excellent business for ArticTherm and parent Enterprise. Artic Therm provides an efficient Flameless Heat and Green Air technology for multiple applications utilizing some or all of its 150-portable units at remote locations to deal with extreme climate challenges. All pipeline to be buried must be dry and covered with a special coating to ensure against corrosion. The trick, particularly in -30 Celsius degree temps, is to dry out and repair dings in the surface, known as 'jeeps.'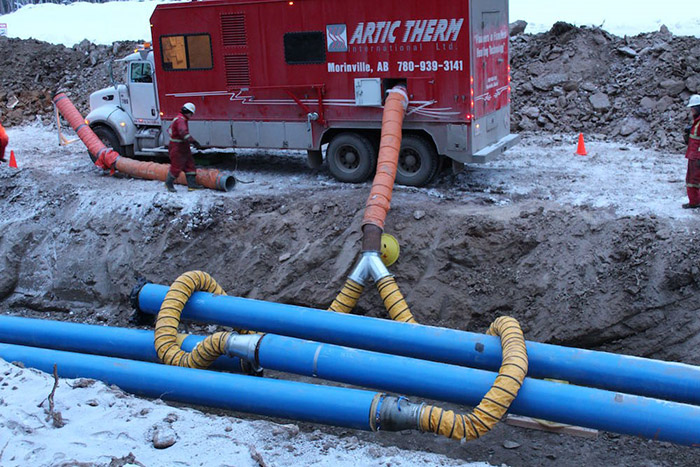 Bill Roddick, Project Manager for Arctic Therm, has seen more than a increase in incoming inquiries for both rentals and project work. The latter is for large pipeline deals where the heating may take several weeks and must have a corporate operator to utilize the specialized equipment for a myriad of reasons, including; repair, pre-expansion or drying.
A growing trend is for large oil and gas companies to bury four pipelines (lines) in one trench. Previously several trenches were needed and as a result were way less cost-effective. Roddick is also constructive about the Enterprise's STAR software development and believes customers will embrace the efficiency it brings as equipment can be tracked precisely in real time.
Solid plans can be made as material comes off one job and on to another. If one of any asset equipped with the STAR technology needs attention while out in the field, there is a good chance the originating company will know and could deal with it before the customer even knows there is an issue.
Trust in Westar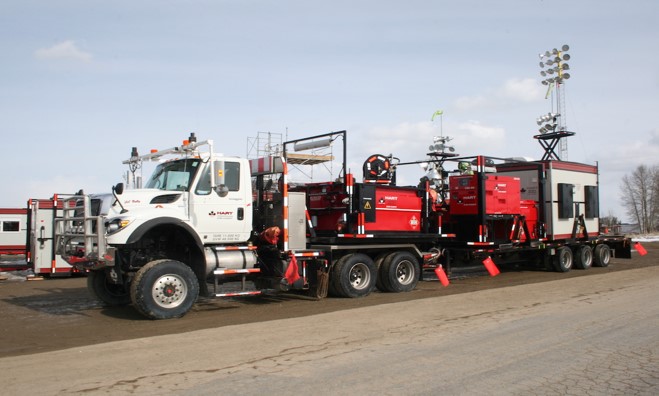 Westar Oil Field Rentals General Manager George Bergen is all about customer service. Mid 2017-mid 2018 was a good year. Westar is a highly-regarded full-service oilfield site and infrastructure company that fulfills multiple equipment rental needs for a variety of Oil & Gas customers, and it is currently operating a large fleet (400) of unique and specialized equipment.
Westar has innovated many solutions and tailored its equipment and service around the specific needs and requirements of their blue-chip client base. Westar is an employee and safety driven organization, encouraging personal growth and a team-building atmosphere.
Bergen is expecting another strong year as Trans Canada Pipeline is engaged in several large projects. The 1000-pound (or 453.59237k) gorilla for the entire industry is the Q3 2018 announcement of the commencement of Shell's LNG plant. The industry is optimistic the project will go ahead.
Westar regularly secures contracts from large and small clients. Due to its reputation and business practices the Company may well not be the lowest bid.
The following consolidated chart shows that growth is strong, and profitability has been in place for the last three quarters. The Company has been cash flow positive every quarter since the downturn began in 2015.

Enterprise management has a straightforward acquisition strategy; buy excellent and synergistic companies with excellent management and give them the ability to grow. Management is all on the same page and would like to see accretive, complementary acquisitions to expand the group and continue to grow shareholder value.
Enterprise and its subsidiaries are the solid indicators that consistent and savvy win the race. And will likely continue.
So far, so good.

Disclaimer: Nothing in this article should be considered as personalized financial advice. We are not licensed under securities laws to address your particular financial situation. No communication by our employees to you should be deemed as personalized financial advice. Please consult a licensed financial advisor before making any investment decision. This is a paid advertisement and is neither an offer nor recommendation to buy or sell any security. We hold no investment licenses and are thus neither licensed nor qualified to provide investment advice. The content in this article is not provided to any individual with a view toward their individual circumstances. Baystreet.ca has been paid a fee of one thousand two hundred dollars for Enterprise Group advertising. This compensation constitutes a conflict of interest as to our ability to remain objective in our communication regarding the profiled company. Because of this conflict, individuals are strongly encouraged to not use this article as the basis for any investment decision. While all information is believed to be reliable, it is not guaranteed by us to be accurate. Individuals should assume that all information contained in this article is not trustworthy unless verified by their own independent research. Also, because events and circumstances frequently do not occur as expected, there will likely be differences between any predictions and actual results. Always consult a licensed investment professional before making any investment decision. Be extremely careful, investing in securities carries a high degree of risk; you may likely lose some or all of the investment.